Making Photography Your
Career
Is Photography A Viable Career Option?
Photography is an art form, and there is no better combination than passion and art. If you see something picture-perfect and want to photograph it and share it with the world, it reflects your love of photography. A picture is worth a thousand words, and your photos have the power to transform people's perceptions of the world. Theres nothing better than turning your passion into your profession.
Graphic designers, illustrators, and professional photographers all started their creative careers by pursuing their interests. If you've determined that photography is what you want to pursue, keep reading to find out how you may make your aspirations a reality.
#1 Be honest with yourself 
Making money comes first in today's selfie-crazed times that we live in, and following your passion sometimes takes a backseat. However, be honest with yourself. If you find yourself spending time with your camera which gives you more gratification than going to work every day, acknowledge the fact and see what you can do about it. This realization of your passion for photography is adequate to get you started in pursuing a career
#2 Know your camera 
While you try your hand at photography in an attempt to express yourself, your camera will be your best friend. To know your tool and build your skills, enlist yourself in a training program that can help you get a sound understanding of the subject to get better at what you love.
#3 Get the right exposure 
Before you consider photography as a career option, know your skills in and out. Even if clicking pictures is something you do only in your free time, you must pick a good course if you really want to take it up seriously. Photography has a wide range of genres you can pursue, depending on what kind of photos you wish to click and why. Research and pick a course that you think has the scope to give you what you want, in terms of knowledge.
Our Professional Course in photography offers you a perfect option to master the necessary skills.
CLICK HERE to know more.
#4 Put your gear in focus 
Gather a compact and useful photography kit as you start off. You don't need fancy equipment. Any Basic to Mid-Range DSLR with a kit lens, a 50mm 1.8 standard lens & some other basic stuff will do. You can discuss with us your requirements and we will be happy to help you build the right kit.
#5 Choose a career 
Always wanted to do something professionally in photography but never got the chance? Now is a good time to put things in perspective. You can choose a part-time or a full-time career, and there are a number of fields to choose from. Part-time options include wedding photography, travel photography, child photography, nature photography, and other creative outlets. 
If you want to earn money with a photography career, give mainstream photography a thought. Try portrait photography for humans and their pets; commercial photography for websites, online markets, and events; scientific photography to aid research; news photography for print media and television – and now, of course, the internet. 
#6 Or go freelance! 
Finally there's freelance photography, which suits anyone, anywhere. In fact, most aspiring photographers today opt for freelance photography as it offers flexibility and convenience. Instead of binding yourself to just one field of photography as a career, it's best to keep your options open and experiment with different concepts and themes for shoots and projects. 
Whether its photography, photo-editing, or design, this visual art form is very interesting and joyful, irrespective of what day job you have. If photography is what thrills you, don't just imagine it, go ahead and make it happen.
Twenty years from now you will be more disappointed by the things that you didn't do than by the ones you did do. So throw off the bowlines. Sail away from the safe harbour. Catch the trade winds in your sails. Explore. Dream. Discover.

―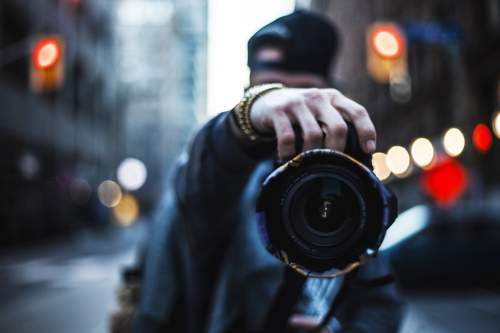 Photography is an exciting career option that offers great opportunities. It is not surprising then, that many are eager to grab a camera and start a career in photography. Before taking the leap, it's critical to learn the core skills required to become a professional photographer. This easy paced course offers you in depth, personalised coaching.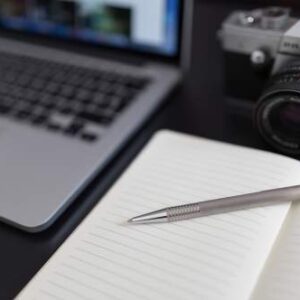 Photography as an alternate career option offers great opportunities to 'Do what you like', travel, meet people, & unleash your creativity. However, it is important to learn photography in a structured and in-depth manner to be a professional in the field. But the difficulty is finding the time to do it! This Course offers you a real advantage which is flexible, where you choose the duration and the pace.
Explore Our Workshops & Courses