Your Trusted Source For Photography Training In Bangalore
Learning With Passion
In Pursuit Of Excellence
Professionally Curated Content
Photography Training Course in bangalore
Welcome to Bangalore's premier photography training academy, where we believe that anyone can learn to make great photos with the right training and guidance. Our mission is to empower you with the skills and knowledge you need to unleash your creativity and capture captivating images.
Whether you are an hobbyist,  an enthusiast,
 

a complete beginner, an aspiring professional photographer or an experienced photographer looking to improve your skills, our photography training courses and workshops are designed to help you reach your goals. Our experienced mentors are passionate about photography and dedicated to helping you develop your skills and achieve your vision. 
Our programs cover a wide range of topics, including camera settings, composition, lighting, and post-processing. We offer various in-person training that are customisable, so you can choose the learning style that best suits your needs and schedule.
At our photography training academy, you will find a supportive community of fellow photographers who share your passion for the art and science of photography. We believe that learning is a journey, and our courses are designed to provide you with a solid foundation that you can build upon over time.
So whether you want to make better photos of your family and friends, pursue a career as a professional photographer, or simply explore your creativity through the lens of a camera, we invite you to join us and discover the joy of photography.
This 4 months advanced photography course is ideal for those seeking to make a career in photography or the serious enthusiast.
It is a part time, weekday course that covers all aspects of photography skills needed to become a professional photographer. Right from the fundamentals to advanced photography making skills to photography editing and working with artificial lights, this comprehensive course is all you need to fulfil your aspirations.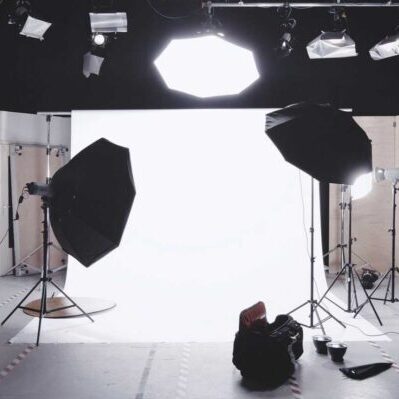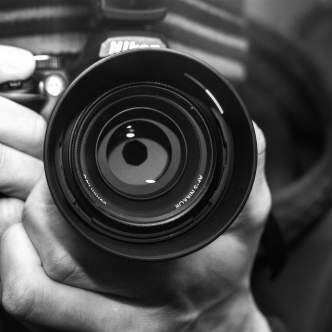 For both the hobbyist and the serious enthusiast, Photography is a remarkably expansive subject covering Science, Technology, Art, and a wide variety of aspects in between. Whether you're a hobbyist or just want to learn how to use your new camera, this workshop is the perfect place to start you on that journey. By the end of your training, you will be able to create the kind of marvelous pictures you've always aspired to.
Our one-of-a-kind training program for the working professional looking to pursue photography as a alternate career option. 
Flexi Plan photography course allows you to  set the pace and schedule of your training .
Aspire to making photography your career in the near future, without giving up the security that your present job provides?
If yes, then this
photography course is made just for you!
Bouncing Bulb Academy is a great place to learn photography. Sudhir is an amazing person with outstanding knowledge on photography. We get individual attention at learning and content we get to learn is huge.​
Pradeep Y
IT Professional, Bangalore
Learning at Bouncing Bulb was a great experience. He answers & explains us our doubts very well with details. I would recommend this course to anyone looking to enhance their skills. Classes are flexible & fun
Devanshi Agarwal
Designer, Bangalore
Sudhir is a great teacher, who had the quality to explain everything very clearly and has a lot of patience. I am not from India my time was limited but that was not a problem. I could clearly see the results of much better pictures.​
Eveline Gerritsen
Photographer, Amsterdam
I strongly recommend Bouncing Bulb to all the people who want to learn photography indepth or/and take it up as a career. By far the best photography class I have attended in Bangalore. The mentor Mr Sudhir Kedia is very well versed, knowledgeable, friendly and patient with the students and he will make sure the student understands the finest of details in photography.
Rajann Mittal
Entrepreneur, Bangalore
I have completed my digital photography course in Bouncing Bulb Training Academy it was very helpful in terms of understanding the subject in depth and Mr Sudhir Kedia is the best trainer he will teach each any every aspects of photography in depth it is really worth spending time in Bouncing Bulb I learned many things about photography.
Murali R
Photographer, Bangalore
You can learn the best of Photography Lessons at Bouncing Bulb at an Economical Price. I had no clue about Photography 3 months back. After Joining Bouncing Bulb, I have learnt Photography from the basics to Pro and the journey was amazing. Sudhir Sir, who runs the Institute has a tremendous knowledge & Passion towards Photography.
Pradeep S
VMware, Bangalore
I had taken up 3 months professional training course, I had a great time learning things which I didn't have any Abt.... One of the best place to start up ur journey into the world of photography...👌👌
Rakshith G
Entrepreneur, Bangalore
I joined Bouncing Bulb for 3months Professional Photography Course, one of the best place to learn Photography in every nook and corner, Our trainer Mr. Sudhir Kedia sir was a very good person, our guru(Teacher)..... A person who tries to get best out of ourself, Thank you for being with me Sir.❤️
Raghavan S
Photographer, Bangalore
Bouncing Bulb is a training institute for budding photographers. A well equipped facility with the best in class tutor in the profession. I am sure enthusiasts can make use of this to their best abilities.
Bhargav B
Photographer, Bangalore